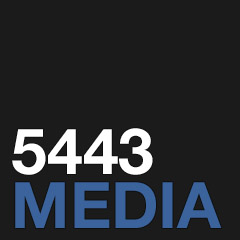 RoofWebs is a 5443 Media property that began providing website design and digital marketing in 2007. We build incredibly powerful websites that keep your customers focused and entice them to contact you at every turn.
Contact us today to learn more about how easy we make it to get an amazing website to bolster your business and help it grow. It is time to implement an online presence you can be proud to share with your target audience, and one that will convert them to customers.




About 5443 Media's RoofWebs.com
RoofWebs has been providing the very best websites for roofing contractors for over 15 years. We are dedicated to offering products and services that will help you grow your business, and within our website you will find many options that will benefit you and your customers.
We invite you to look around to see all that we have to offer, and feel free to contact us if you have any questions at all. We are here to help and will do everything possible to get you what you need.
See Our Sample Roofing Websites:
At RoofWebs, we are proud to offer sample sites that will show you exactly what to expect from our Series Websites (Silver - Elite) and you will find them at the link below. Be sure to dig through each site thoroughly to see all of the pages that can be included in your new roofing website. Remember that more pages give your customers more places to land during searches, and with over 1000 page options available, our Elite Series comes with 75 and is the very best available anywhere.
How Does It Work?
We make the process simple. You choose a template and series, then submit your deposit for the series you have chosen. Then you will submit and information sheet that tells us what you do, along with sending us your logo. From there, we take care of the rest! It is that easy. To learn more, contact us today!
Custom Roofing Websites
In addition to our Series Options, we also offer Custom Roofing Websites that are written from scratch, for your company and area to maximize search engine rankings and the potential of your site. Additionally, you will find ongoing SEO options that are like having an employee working on your site full time, but at a fraction of the cost.
We know that you have many choices when it comes to buying a website for your roofing company, but few have the knowledge to speak the language. We only design roofing websites, and having been closely tied to the industry for decades, we understand what your new website needs to not only bring more customers, but to entice them to contact you.
Yes, you could hire a local company to build your website, but you will spend many hours coaching them on what content needs to be added simply because you install products they have never heard of. We already know almost every manufacturer in the industry, and you can set us on autopilot to build your site so that you can go about running your business.
At RoofWebs we understand that you may or may not be familiar with websites or the internet, and that your expertise lies with roofing. It's certainly nothing to be ashamed of or fear, because you are here, and it's time to let a website do some of the work for you.
There are two big reasons to get a website. The first is fairly obvious. That is to reel in more customers by being search engine friendly, but the second is equally as important. You need to think of your website as a representative of your company that is on duty 24/7. Think about the customer who already has a bid from you but just needs that extra bit of confidence to sign the contract. A well designed and aesthetically pleasing website can do just that. It will show that you care about quality and will represent your company positively. You certainly wouldn't allow your estimators to show up for appointments in pajamas. Your website should never be allowed to do it either. RoofWebs sites are beautifully designed and ready for the job.
We offer several roofing website options. From our entry level silver site all the way up to our elite series. Our Elite series is top of the line, and there is no other website like it on the market. For that reason, we will only sell one elite series per location. This means that you won't be competing against another elite series contractor. And keep in mind that we offer extended payment options with no credit checks on our larger sites to make them more affordable.
At RoofWebs, we make the entire process simple. Simply pay the deposit on the site you want and fill out our information sheet that will tell us all about your company. If you have a logo, send us a copy along with any photos you may want included in the site and we will get started. We typically use the colors in your logo to design your site so that it carries your brand throughout. If you don't have a logo or photos, we can create something simple, and use stock photography from the products you install until you get photos of your completed projects.
If you want to provide the written content you can certainly do so, but if not, we will write it all for you. And once we are finished, you can tell us what changes you want, or we will teach you or one of your employees how to log into the back of your site to make changes to the content. If you can send an email, you can be taught to update your own site. And if you can't send an email, we will teach you how to do that first, then teach you to use the back-end of your site.
The question we are asked most is how long will it take to start getting leads from the site. The honest answer is you never know. Every market is different, and every market's customers are different. Keep in mind that a vast majority of customers will simply call the number on your website, so you need to be asking each customer how they found you so that you will know which efforts are working and which aren't.
RoofWebs is here to help, and we provide common sense ways to increase your web presence without spending a fortune. As one of our customers, you can always pick up the phone and ask for advice and help.
Don't hesitate to call us if you have questions or simply get started right here on our website today.
We know roofing... and web design.
RoofWebs was born from the need of Roofing Contractors to have a functional website that would present their company to their new customers. Through the years, we have provided roofing contractors around the world with quality websites that make a great first impression.
We only build roofing websites:
We speak your language, we know your products, and we understand your needs. We only build roofing websites, so we have the unique ability to take the information you provide and build your new website with minimal interruption to your daily business routine.
We fit your budget and needs:
We have gone out of our way to make it easy to get your new roofing website up and running quickly. RoofWebs offers many different website options that will allow you to choose the right option for your budget and needs. If you would like more help, pick up the phone and call. That's what we're here for.