Avg. Site Completion Time:
ELITE Series Website Options
Fully Managed
$395
/Month
$395 To Start
$395 Monthly
75 Page Website
Pre-Written Content
Completed Quickly

☆ Unlimited Updates

☆ Free Theme Change Every 2 Years

☆ Hosting Included
Self Managed
$2399
$1200 Deposit
$1199 Due Upon Completion
75 Page Website
Pre-Written Content
Completed Quickly
Free Website Owner's Guide
Training Videos Included
$40/Month Hosting
More Information About Elite Series Websites
Our Elite Series will help you define your business as the very best in your area, and your customers will know that you insist on quality and want them to be informed. The all-inclusive version of our series sites is your very best way to make an overwhelming impression so that your customers trust you with their project.
As an Elite Contractor, you would never want your customers to settle for less than the best. We build the Elite Series so that you can set your company apart from sub-par roofers who do not insist on the quality you do. Now is the time to show your customers just how serious you are about your business.
When you are truly serious about beating your competition, our Elite Series Roofing Websites are the way to go.
Our Elite Series websites are designed for contractors who provide many services to their community and want the very best option for gaining searches, and beating your competition. With 75 pages, Elite Series combines the beauty of our templates with the full power of the sites we build.
Capture More Searches:
More pages means that you can potentially capture more searches from people who are looking for your services. While you will not likely use every page, we can easily adapt many of them to help your site begin strong, and then teach you how to make it even stronger. The extensive amount of information already contained within our Elite Series means that you can easily build on what is already there.
Dig Deeper Into the Pages to See What's Really There:
While it is easy to scan the sample site and see that there are many pages available, dig a little deeper into the content to see just how capable our sites are. We built each of them to ensure that your customers are fully informed, and do not have to leave your site to answer their questions.
Build Instant Credibility:
Most roofing contractors say things like, "All I need is a few pages to show what I do." Nothing could be farther from the truth. When your customers are searching for a competent roofing contractor, they want an authority on the subject. A thoroughly informative website can tip the scales in your direction time and time again, and there is no better option than our Elite Series.
The Power to Dominate Your Market:
Are you tired of being beaten up by your competitor's website? RoofWebs can hand you the tools to fight back. Our Elite Roofing Website is a brand-new offering, and we've included almost every option to make it the most powerful available anywhere. This website currently includes 75 pages of roofing knowledge and information about your company, and we'll optimize it so that the major search engines will sit up and take notice.
Update Photos While You're On the Jobsite!
Take a photo using the app on your smartphone and it will automatically show up on your website! There is no easier or more effective way to keep your photo gallery up to date.
The Best Roofing and Construction Website Available... Anywhere.
We know that you have other options when building a new roofing website for your company. RoofWebs has spent over two years developing the Elite Series into what it has become. We are constantly making it better, and you will not find another company who puts as much time into perfecting a website.
Only One Elite Contractor per Area:
RoofWebs does not believe in creating competition for our customers, so we will only sell one Elite website within a 15 mile radius of any location! Locking down your area means that you will be the only Elite Series Contractor in your area as long as you are our customer. Call us for more information.
Exclusive Access to New Content:
We regularly release new pages and options that can be added to your Elite Series website. You will have exclusive access to all of the available pages, and if you see a page that you want to add to your website, we'll add it to your site at a greatly reduced price. Note: This does not include custom pages that you want built.
Automated Customer Testimonials:
Our Elite Series contains an amazing new component that allows your customers to leave reviews about their experience with your company directly on your website. You will receive notification of the new review and you simply approve it to have it show on your site.
Social Media Integration that Makes Sense:
The goal with any roofing website design is to keep your customers engaged and on your website long enough for them to contact you. Our social media solutions integrate your accounts in a way that accomplishes this brilliantly. Let us know what social media accounts you work with and we will devise a solution for you.
Roofing Website for Now and the Future:
Our Elite Series website is designed and built to integrate current technologies and expand to new ones in the future. The Elite series already contains the most popular social media options and it is ready for new ones in the future. With the extensive number of pages currently available, plus you can constantly add more as you grow. Our Elite Series Roofing Website is the best option available anywhere, and that certainly will not change.
An Extensive Mobile Solution Included:
All of our websites are built using fully responsive templates! Your website will automatically detect when someone is viewing from a smartphone and respond with the mobile version of the template so that it not only loads faster, but also fits their smaller screen. When a customer clicks on your phone number, it automatically dials your number. They also have the option of filling out your contact form directly from their phone.
More Automated Components:
We recently added more components to our Elite sites to automate some of the common tasks that would require your time to complete. Customers can now leave automated reviews of your company on your site, and all you need to do is approve them. You can upload videos and photos to Youtube and Flickr and they will automatically show up on your website. This is made much easier by apps contained in smartphones that help you automate these tasks on the fly.
More Construction Pages Available:
We understand that roofing contractors typically do much more than roofing. For that reason we began integrating more and more types of renovation and construction services to our Elite site so that you have more pages that show your customers exactly the services you offer.
Keep Your Customers on Your Site:
RoofWebs Elite Series contains all of the documents, videos and other information that your customers need to make a decision concerning their next roof. This means that they are not leaving your website and possibly finding another contractor. We offer a more engaging experience for your customers, increasing the probability that they will contact you first.
More Pages to Land On:
The Elite Series contains many more pages than our next lower site, giving your customers more pages to land on depending on what they are searching for. Increasing the number of pages on your site means that your customers have a larger probability of landing on your website when searching for roofing in your area.
Let your Website Do the Work for You:
Our Elite series roofing websites are designed to help you run your business so that your customers don't have to go to you to answer every question they may have. And with great tools like an automated testimonial section, they can leave rave reviews about your company right on your website for new customers to see.
Are you Giving Your Customers Away?
Stop Sending Your Customers to Manufacturer Websites.
Sending your customers to manufacturer websites to see shingle styles and colors can be a costly mistake. Manufacturers offer a wealth of information, but as soon as your customers land on their site they are prompted to search for a contractor in their area. Keep your customers right where you want them - on your website.
We Include Shingle Styles and Colors On Your Site
RoofWebs knows website design, and the roofing industry. For the last 15 years, we have provided the very best roofing websites for contractors across the United States and Canada, and we make the process as simple as possible for you. Follow the steps below, and in no time you will have a new website that you will be proud to show off.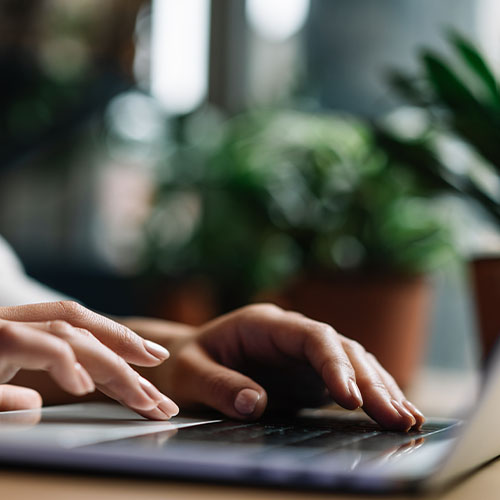 Choose A RoofWebs Template
RoofWebs offers multiple template options to ensure that you get the look and feel you want for your new website. Be sure to check out each template on your computer, phone and a tablet to see the responsive nature of each.
The stock photos included in each template can be used, or those images can be exchanged for photos of your actual work. Colors contained in the site are usually based on your logo, but feel free to direct us if you wish to use others.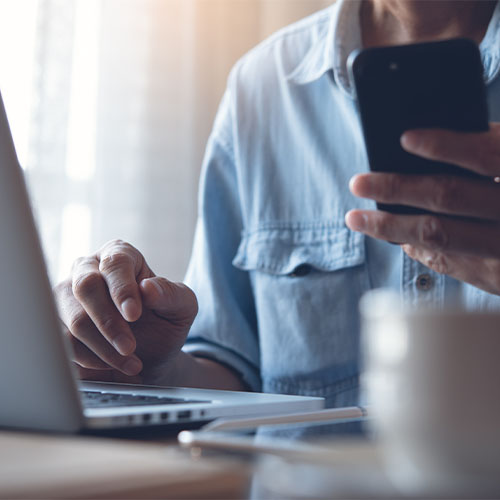 Pay Deposit For Your New Site
When you are ready to get us started, place the deposit for the website you have chosen via our website, or feel free to call and we can do it over the phone.
The deposit for Self Managed Websites are approximately 50% of your total, with the balance due upon completion.
To order a Fully Managed Website, you simply pay the first month of your subscription, and we'll bill you for future monthly payments.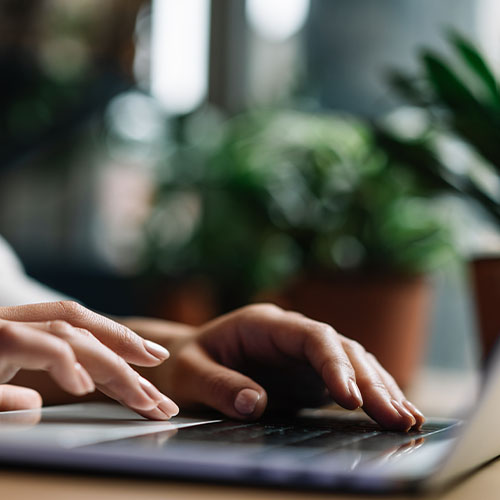 Once you have paid your deposit, begin filling out our online questionnaire. Try to be a thorough as possible, telling us as much about your company as you can. If there is information you do not have available, you can always save your progress and go back to finish later.
The online questionnaire allows you to upload your logo files, as well as photos for your gallery and testimonials if you have those to add.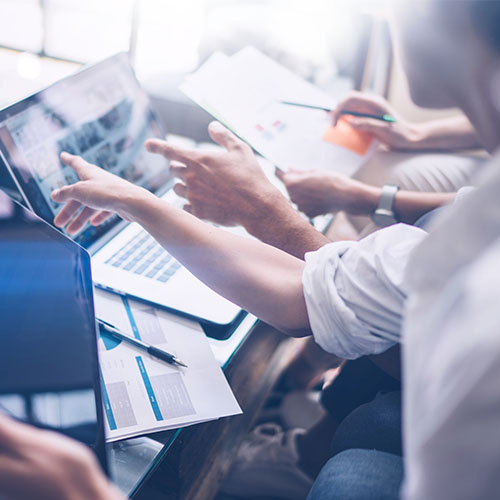 Once your information has been submitted, we will go over everything to ensure that we have all that we need to get started. As we build your site, we may have some questions along the way, so keep an eye on your email and respond as quickly as possible.
Once completed, we'll upload your site and send a link for viewing. You'll submit any changes you wish to have made and we'll update it prior to launch.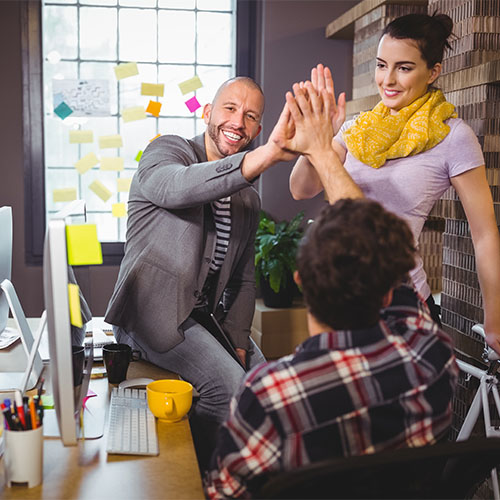 Once you are ready to launch your new site, simply send a request via email and we'll take care of pointing your domain to the new site, or we can show you how to do it yourself.
Domain names usually resolve in a few hours, but sometimes this process can take 24-48 hours to fully propagate. This time depends on where you purchased your domain, and we have no control over the time it takes.
Still have questions? Contact us today!